The two balls of Perifit must be inserted, only the white part and the beginning of the pink part stays outside :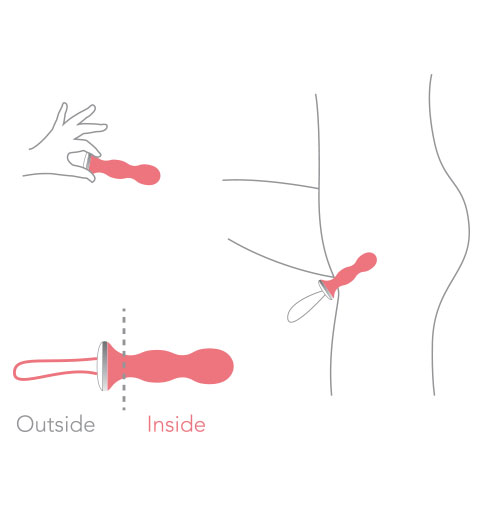 On the other hand, the white part should follow the following orientation: from the back to the front of the body. If the app does not recommend another orientation, use this one: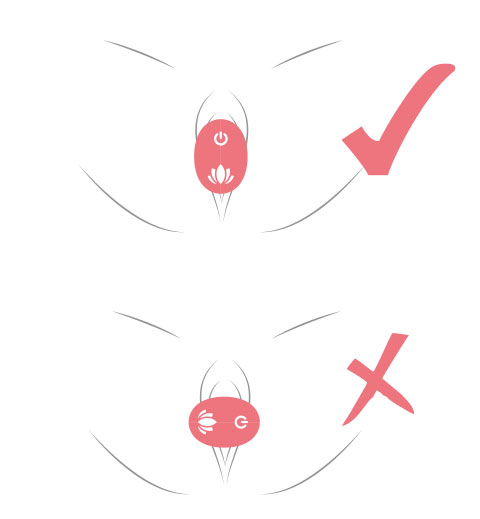 Finally, to avoid Bluetooth connection issues, make sure that the white cable is located towards the front of your body or on your belly. Indeed, this cable is actually the antenna of your Perifit, it must be directed towards your smartphone to avoid disconnections.